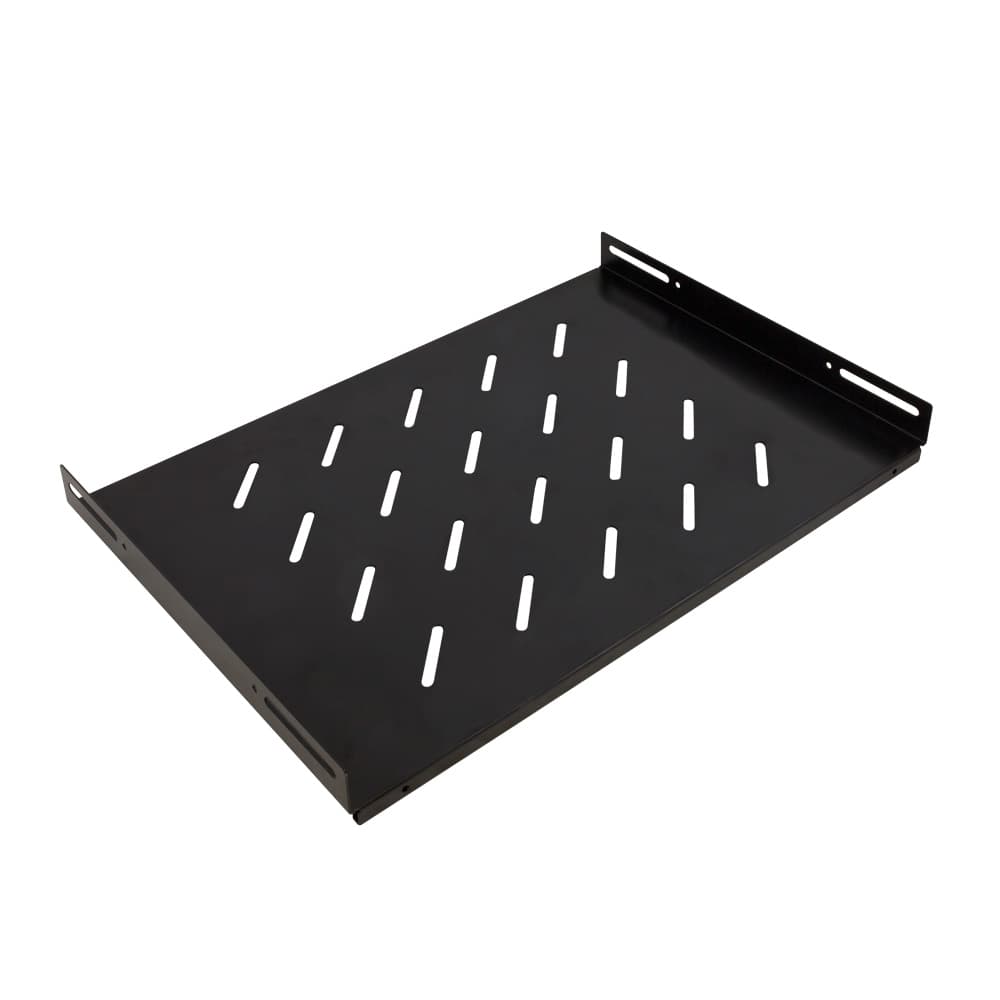 Shelf for 600 mm Wall Mount Rack, 430 mm Depth
P/N: 180-4883
Designed specifically for our 600 mm Wall Mount Racks
Fits round, square, and threaded holes
Vented
Black finish
Weight capacity: 132 lbs (60 kgs)
430 mm depth
Hardware included
Steel construction
This vented shelf is designed to be side mounted to our 600 mm Wall Mount Rack cabinets. The shelf has a 430 mm depth, 44.5 mm height, and a 473 mm width and has a weight capacity of 60 kgs.

The shelf is made to fit ONLY cabinets with the following P/N: 185-4760, 185-4761, 185-4762, 185-4764, 185-4765,185-4766.
Note: All of these cabinets have adjustable uprights. How these shelves fit may be determined by how the uprights are set.
| | |
| --- | --- |
| SKU | 180-4883 |
| Rack Type | No |
| RoHS Compliance | Yes |
| Shelf Type | Fixed Shelf |
| Hardware | Included |
| U Height | 1U-2U |
| Rack Hole Type | Round Hole, Square Hole, Threaded Hole |